About Us
Computing Solutions Ltd
The company was formed in 1995 and is based in Christchurch, New Zealand.  Our expertise is in providing accounting software services, and related software applications.  The company services clients in all states of Australia and New Zealand.  Our clients in both countries are able to download software from this website, and we support them by email, internet and telephone.  We welcome all enquiries.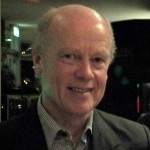 Peter Oliver           Director         B.Com, M.Appl.Sc.(Hons), Dip. Ag., Dip VFM
Awards from MYOB                                                                                                             

20 Years Service award – received September 2017
Best Sales result for the South Island 2011, 2012, 2013 years
Additional awards for over 10 years sales and service.
MYOB Consultant                                                                                                                                                             

Peter has an extensive career working as an accountant and with accounting software for many years.   He is a highly qualified professional, who can bring an impressive range of skills to help you with your business.   His client base is now well over 700 MYOB users.  
Peter provides a friendly and efficient service with one-on-one training situations, and has also built a reputation for providing group training courses to organisations and institutions, such as accounting firms and educational institutions, in both New Zealand, Australia and Vanuatu.    Peter has been an approved MYOB consultant since 1995.
MYOB Developer                                                                                                                                                               

Peter is also a software developer, and has built the Sidekick Reports, Membership Manager and numerous Customised packages.  These software packages all use data from MYOB Accounting software.  
He can also supply tailor-made software if required for specific situations.  If you have a particular report format you need that uses data from MYOB Accounting software, then you have come to the right place !
Please contact us  for further information.